141.154.72.102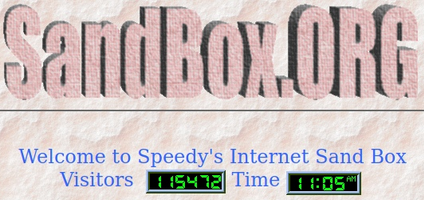 Class: WSL
Location: United States of America, Commonwealth of Massachusetts, Suffolk County, Boston.
Open ports: 25, 80, 83, 443, 587, 1443
This site is owned by a Malaysian named Seng-Po Lee (under the nickname Speedy), who currently lives in the American city of Andover and works for the French company Alcatel-Lucent. According to him, this site is an Internet sandbox, where he experiments with things that he likes. The main page warns that most of the site is not visible, and there is little interesting in the part available to us.
Several pages are still available to the general public. The first is about the Prius Generator, a system that uses the battery and charger of a Toyota Prius hybrid electric vehicle as an emergency power source for the home.
On the second page is a datalogger that should show the activity of solar panels in real time, but it hasn't been updated since April this year.
The wx.sandbox.org section shows data from the Andover weather station. Unlike solar.sandbox.org, this information is still updating
At
www.sandbox.org/ax
you can find a memorial to some devices named AX800 and AX1600 (probably backbone switches), as well as photos of the original AX team and the marketing team in which the author of the site was working.
The last section contains an interface for remote control and monitoring of home systems, accessible by login and password.
Almost every page has a visitor counter since 1998 and a miniature map of the world, where dots indicate the location of visitors over the past month.
---
Gallery